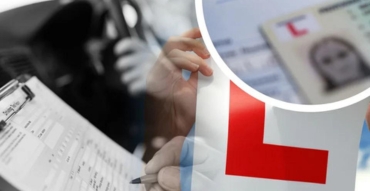 Driving Test Waiting Times Increase At 2 in 5 Centres
Figures released by the Driver and Vehicle Standards Agency (DVSA) show that waiting times have worsened at 138 test centres – 43% of all centres – since January. They also show there has been no progress at dozens more centres across England, Scotland and Wales.
The DVSA's chief executive said that the agency was working to address the problems in the system but admitted that it had fallen short of its targets.
Learner drivers have faced more than two years of disruption and delay to practical driving tests in the wake of the Covid-19 pandemic. Lockdowns and social distancing rules meant the DVSA lost around a million tests, resulting in a huge backlog of learners trying to secure a test slot.
As a result, waiting times have soared across the country, from a pre-pandemic average of six weeks to more than 17 weeks. The number of learners waiting to sit their test has remained above half a million since June 2021, with 551,271 in May 2023 – down by just 65 from April 2023.
The data, obtained by the AA Driving School via a Freedom of Information show some minor improvement in overall waiting times, with 80% of test centres exceeding the pre-pandemic average of six weeks in April 2023 – down from 88% at the start of 2023. More than a third of centres recorded a drop in waiting times, with several cutting the wait from 24 weeks to between three and six weeks.
However, 43% recorded an increase in waiting times and 21% of those where waiting times were below 24 weeks reported no improvement. A total of 59 other centres where the waiting time was 24 weeks – the furthest ahead the DVSA allows bookings – also failed to improve between January and April, meaning they were are essentially fully booked until late September.
Camilla Benitz, AA Driving School managing director said: "It's simply unacceptable that two fifths of driving test centres have increased waiting times since the start of the year.