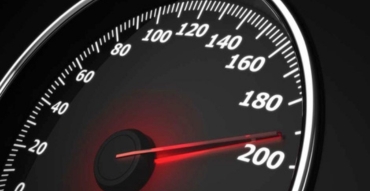 Teaching About the Dangers of Speed
Speeding is a common traffic violation that poses significant risks to public safety. It is crucial to understand why drivers choose to exceed speed limits, the consequences of such behaviour in the United Kingdom, and the importance of education and training in addressing this issue.
This article aims to explore these topics in detail, shedding light on the underlying factors that contribute to speeding and emphasising the need for effective measures to promote responsible driving.
Why do drivers speed?
Speeding is a complex behaviour influenced by various factors, both individual and environmental. Understanding the reasons behind this behaviour is essential for developing targeted interventions. Here are some common factors that contribute to drivers exceeding speed limits:
Time pressure
In today's fast-paced society, individuals often find themselves racing against the clock. The pressure to reach their destinations quickly leads some drivers to disregard speed limits, risking their safety and that of others.
Lack of awareness
Many drivers underestimate the dangers associated with speeding. They may not fully comprehend the impact of high speeds on stopping distances, vehicle control, and the increased severity of collisions. This lack of awareness can result in a disregard for speed limits and end in catastrophe.
Social norms
In certain circumstances, social norms can influence driver behaviour. If speeding is perceived as acceptable or even praised within a particular community or social group, individuals may be more inclined to engage in this risky behaviour.
Thrill-seeking
For some drivers, the excitement and thrill of driving at high speeds can be enticing. The adrenaline rush associated with excessive speed may create a sense of exhilaration, leading to a willingness to take risks without thinking about the dangers that lie ahead should they get into a collision.
Consequences of Speeding in the UK
In the United Kingdom, speeding is taken seriously due to the potential harm it can cause. The consequences for drivers caught exceeding speed limits can be severe. Here are some key penalties and repercussions that may occur after speeding:
Fixed penalty notice
When caught speeding, drivers may receive a fixed penalty notice, which typically includes a fine and penalty points on their driving licence. The number of points assigned depends on the severity of the offence, and accumulating too many points can result in licence suspension.
Speed awareness courses
In some cases, instead of receiving penalty points, drivers may be allowed to attend a speed awareness course. These courses aim to educate drivers about the risks of speeding and encourage them to change their behaviour. Attending the course allows drivers to avoid penalty points and a fine, in addition to many useful benefits such as developing better driver awareness and education.
Increased insurance premiums
Speeding convictions can significantly impact insurance premiums. Once a driver has been caught speeding, insurance providers may view them as a higher risk, resulting in higher premiums for several years.
Licence disqualification
For more serious speeding offences, drivers may face disqualification from driving. The length of disqualification varies depending on the severity of the offence and the driver's history. Disqualification can have significant personal and professional implications.
The importance of education and training
Addressing the issue of speeding requires a multi-faceted approach, with education and training playing a vital role. Here's why focusing on driver education is crucial:
Raising awareness
Educational programmes can help increase awareness about the dangers of speeding and its potential consequences. By providing accurate and compelling information, drivers can make more informed decisions and better understand the risks they are exposing themselves to.